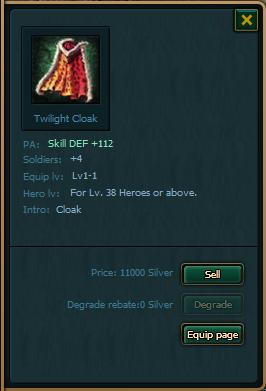 This is the second blue cloak that you can get from the first cloak dealer.
Good to replace the Undying Faith cloak you got from the same place if it drops.
Requires a level 38 or higher hero to use.
Ad blocker interference detected!
Wikia is a free-to-use site that makes money from advertising. We have a modified experience for viewers using ad blockers

Wikia is not accessible if you've made further modifications. Remove the custom ad blocker rule(s) and the page will load as expected.